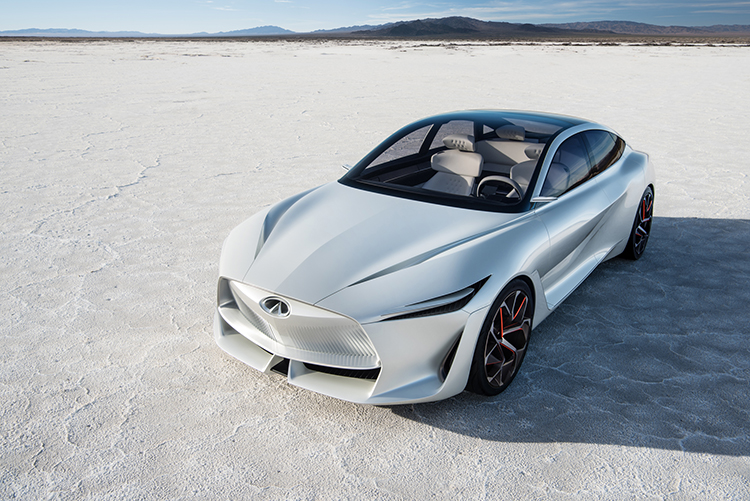 INFINITI to build a All New Electric Platform
INFINITI Motor Company today announced it is developing an all-new electrified vehicle platform influenced by the stunning Q Inspiration concept car. INFINITI will produce an electrified vehicle on this platform, one of five new vehicles it will build in China over the next five years.
INFINITI Chairman and Global President Roland Krueger made the announcement today at a special Auto China preview event at the INFINITI Brand Experience Center in Beijing.
"INFINITI is developing a new platform for electrified vehicles inspired by the Q Inspiration concept car, which shows the new design language for the age of autonomy and electrification. We very much had China in mind when designing the Q Inspiration, which shows a very sporty, performance-oriented electric concept, with a much bigger interior space," said Krueger.
Representing the next step in INFINITI design, the exterior of the Q Inspiration features clear and concise lines with dynamic and confident proportions. It is the first manifestation of INFINITI's new form language for an era of advanced powertrains. The concept eschews classical sedan forms with its coupe-like appearance and elongated silhouette, presenting INFINITI's design vision for vehicles in this segment.